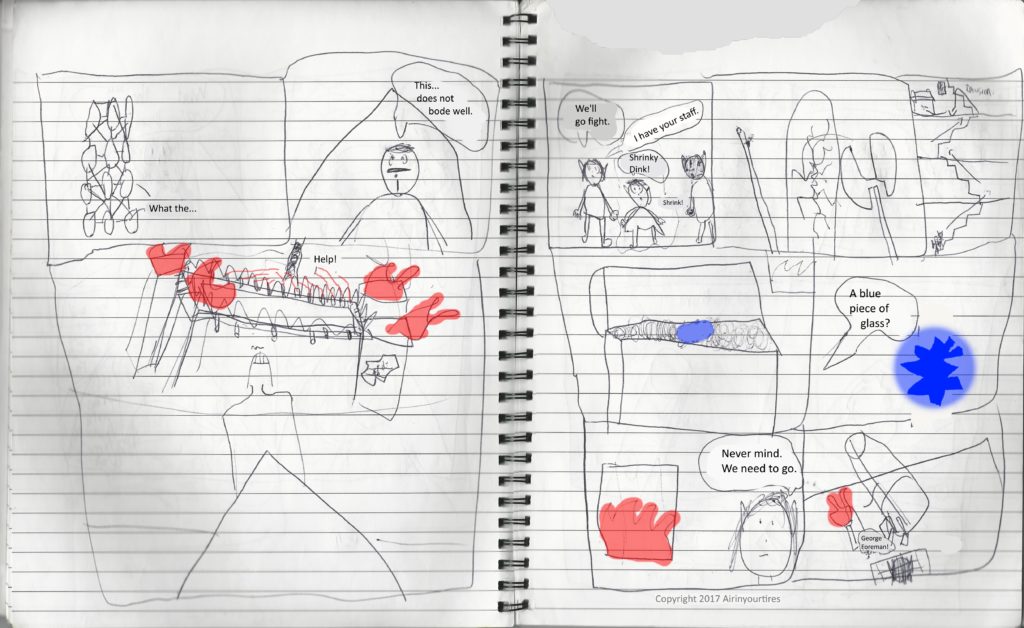 Notes:
This comic has a Chekhov's Gun in it? No, you must be mistaken!
Transcript:
Araben: What the…
Araben: This… does not bode well.
Fort Courage Citizen: Help!
Epyk: We'll go fight. I have your staff.
Masterous: Shrinky Dink!
SFX: Illusion
Epyk: A blue piece of glass?
Epyk: Never mind, we need to go.
Masterous: George Foreman!